News
New Product:
Split Roller Bearings
Employees Wanted:
Warehouse Clerk
We form:
Sales Engineer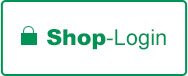 For over 60 years on the market ...
Even today we only have one goal: your satisfaction!
True to the Motto: "quality first! " We work exclusively with the manufacturers of high quality products. The same applies, of course, to our own services.
We offer a wide range of products in the areas of rolling bearings and linear technology, drive technology, sealing technology, pneumatics and industrial Requirements.
The company Leschinski GmbH was founded in 1958 as a manufacturer of transport and conveyor Belts. The Assembly of transport and conveyor belts as well as the repair work were among the services of the Company.
Convince yourself of the diversity of our assortment, our reliability in procurement management and, last but not least, punctuality in delivering.
From the Hamburg-Schnelsen location we supply the entire North German Region.
With well 30,000 articles we are a competent partner for the industry and crafts.
Individual advice and a high willingness to deliver are a matter of course for us.
In an emergency, the 24h service ensures that your production runs again as soon as possible.